Lilly Dancyger is a contributing editor and columnist at Catapult, and assistant editor at Barrelhouse Books. She's the editor of BURN IT DOWN, an anthology of essays on women's anger from Seal Press, and her writing has been published by Longreads, The Rumpus, Off Assignment, The Washington Post, Glamour, Playboy, Rolling Stone, and more. Lilly is a high school drop-out with a master's degree, and she spends way too much time on twitter (where you can find her at @lillydancyger).
Paula Croxson is a neuroscientist, science communicator and musician. She is the Associate Director for Public Programs at Columbia University's Zuckerman Institute, and Senior Producer at The Story Collider. She is also the flautist in alternative rock band Marlowe Grey and nerdy rock band Pavlov's Dogz.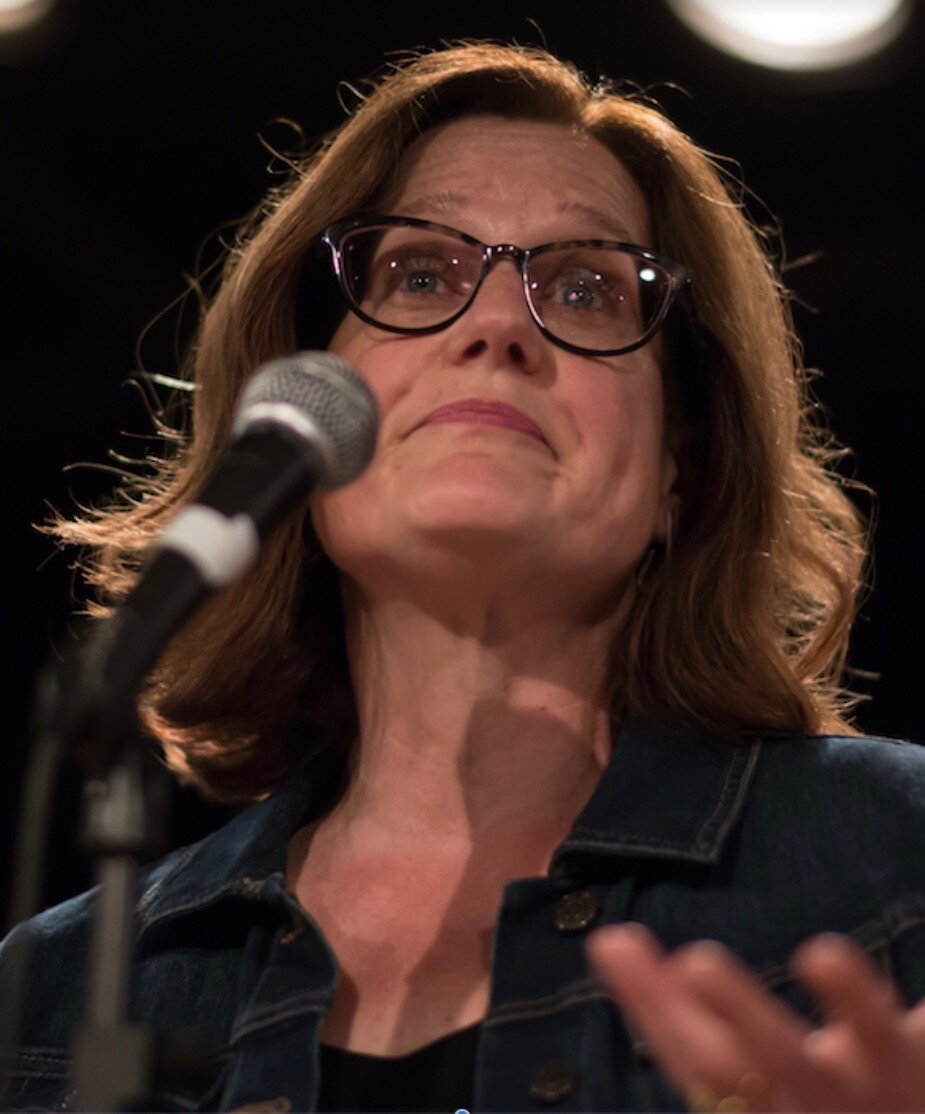 Lawyer, teacher, feminist.

As a lawyer, I represented more than 1500 women in the largest (successful!) sex discrimination lawsuit against the federal government. I now teach law students how to tell their clients' stories.

Storytelling is part of my activism and how I've gotten to know some of the best people I've ever met.

I always carry voter registration forms.
Bryan Berlin is a storyteller based in New York City who has written for everything from sketch comedy to reality TV. He's a Moth StorySLAM winner and the creator and host of Love Hurts, a podcast where guests come on and share stories of the tough relationships in their lives. Find more info at bryanberlin.com.
Tracey Starin is a writer and storyteller from Queens. She has told stories all over NYC, and beyond, including Prose of Pie, GetherNYC, and RISK! She has produced the storytelling shows Dead Rock Stars and Riding the Rail at QED, and the upcoming Tiny Tales at The Tank.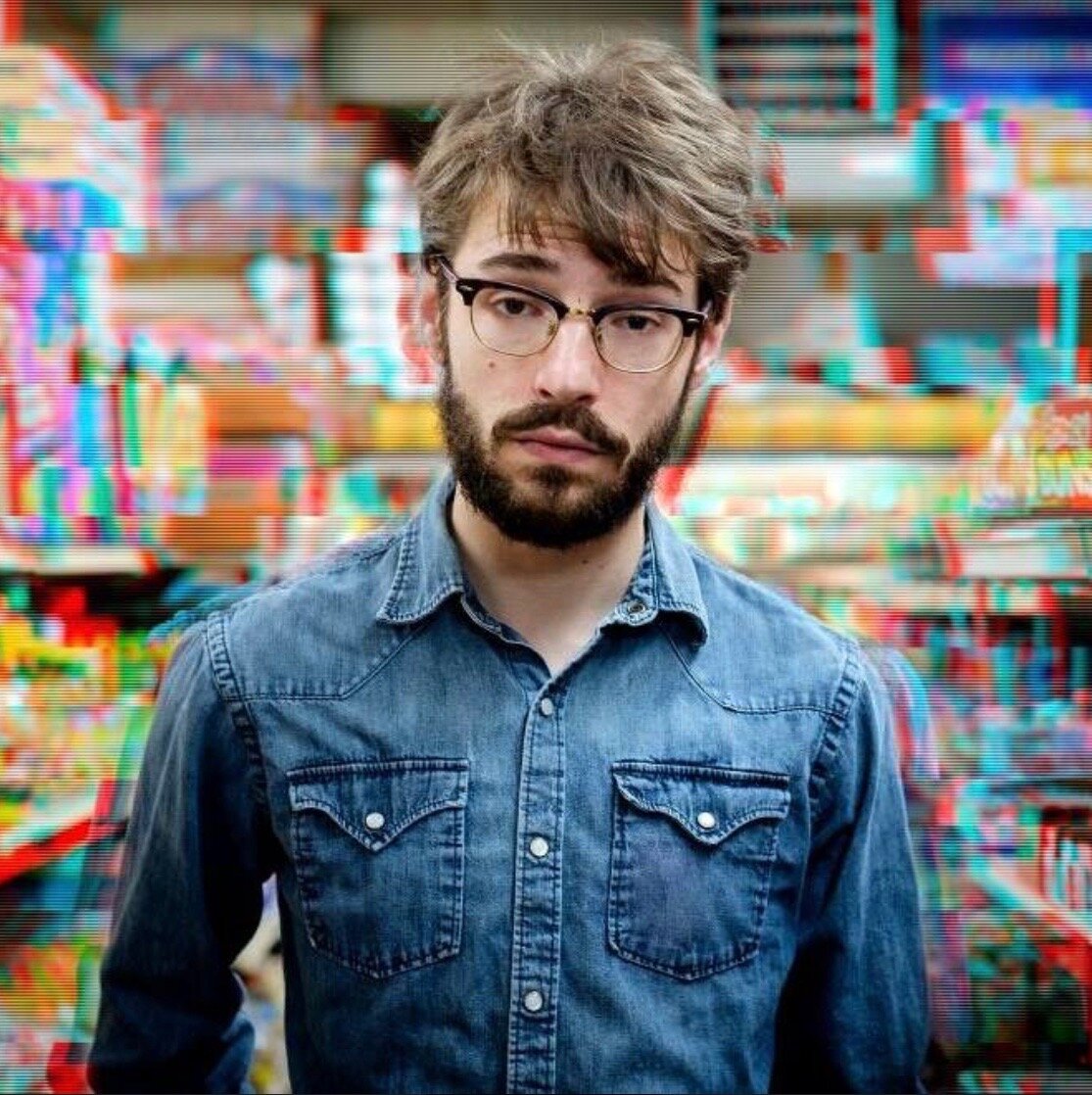 Jackson Fisher is a stand up comedian, writer and improviser based in New York. He is the cohost and producer of The Tongue, a free stand up show the first Thursday of every month at Pine Box Rock Shop in Brooklyn. Jackson has been featured on Sirius XM Radio and in clubs and festivals all over New York, the US, and Australia.
Aparna started out doing comedy in her hometown of Washington D.C. and now resides in New York City. 2016's
Elle's Women in Comedy Issue, featured her as one of the most exciting new voices to hit the comedy scene. She is
a series regular in Comedy Central's Corporate and reprised her role in season 3 of HBO's CRASHING. Aparna is also
featured in the second season of Netflix's The Standups. Most recently, she wrapped the writer's room for Season
1 as Co-Producer for the Rob McElhenney/Charlie Day Apple Comedy Hero's Quest.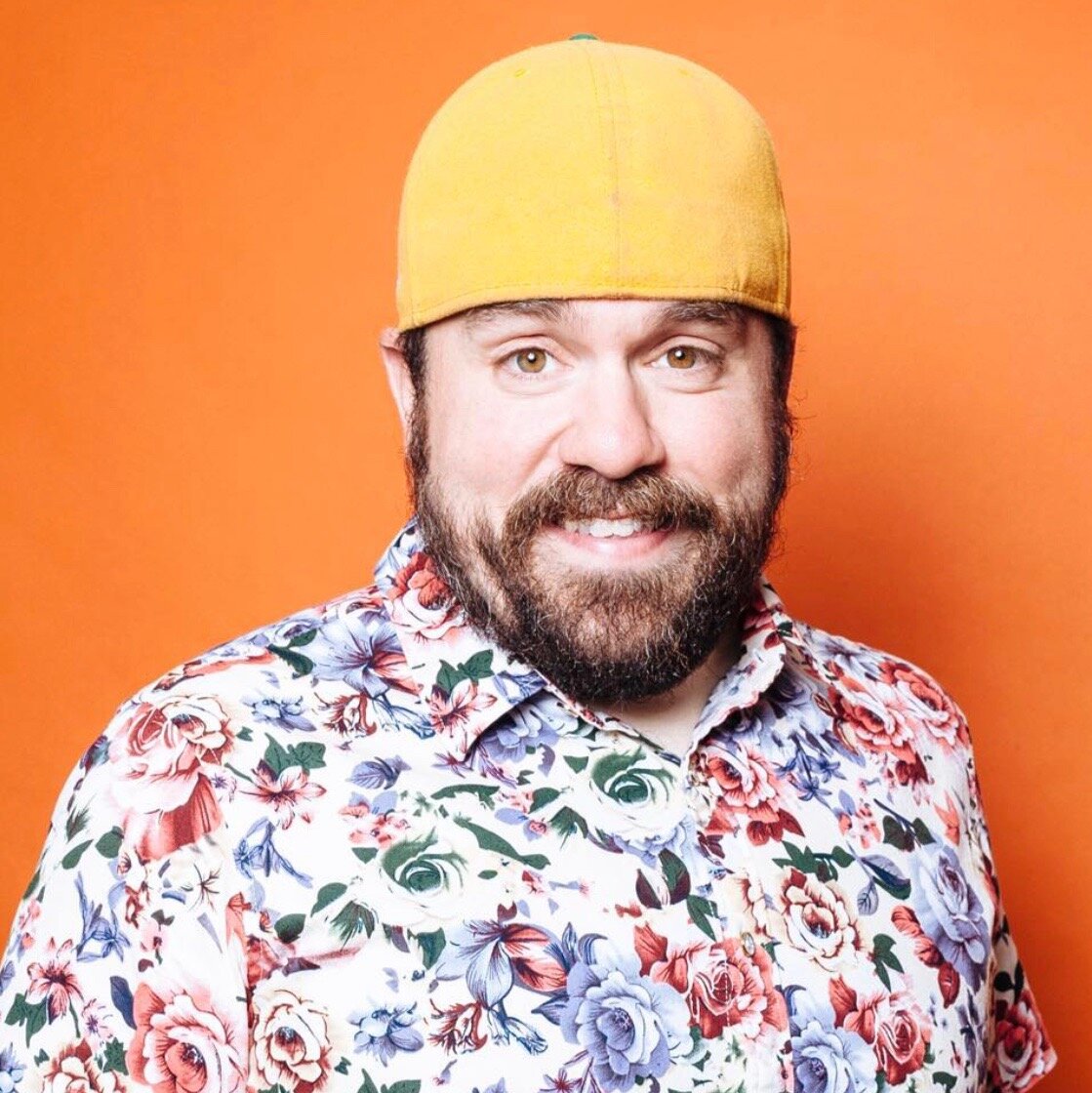 Chris Calogero is a comedian and writer in Brooklyn and has been featured on Funny or Die, Vice, Fusion TV and AOL's 2 Point Lead web series and has performed in the Cape Fear Comedy Festival, What a Joke National Comedy Festival, The Brooklyn Comedy Festival, and More. Chris hosts a podcast called "Mourning Coffee" where he discusses grief, loss, death, and mourning with other comedians.
Former Human Rights professor and regrettable capitalist. Current freelance writer, part-time model, and therapist to random millennials. My mood is generally bleak underneath the heavy coating of a very cheery exterior. I am degree'd up in Philosophy, so I tend to talk about quantum physics with morality, neuroscience with identity, and other things that confuse people. My laugh is usually about some ridiculous experience i've had.
JULIA WHITEHOUSE (formerly Wiedeman) is a writer, performer, and storytelling teacher who has lived all over the world and is based in NYC. Her show NAKED PEOPLE ran at the Upright Citizens Brigade in NYC and LA as well as The Women in Comedy Festival. She is a Moth StorySlam winner and has performed live and on the podcasts of Risk!, Nights of Our Lives, Soundtrack Series, and Love Hurts as well as co-hosting the podcast The Whole Story with Asher Novek. Writing credits include McSweeney's, Popsugar, and Motherly. She also hosts Manhattan's longest-running weekly storytelling open mic Happy Hour Story Hour at The Duplex every Monday at 7 pm. And she gave birth to her two children in her apartment.
Dr. Edith Gonzalez is an historical archaeologist with four graduate degrees in various sub fields of anthropology. She has a secret love of Lord of the Rings, 70's disco, and doughnuts in all their forms. Find her on The Story Collider and RISK! Podcasts.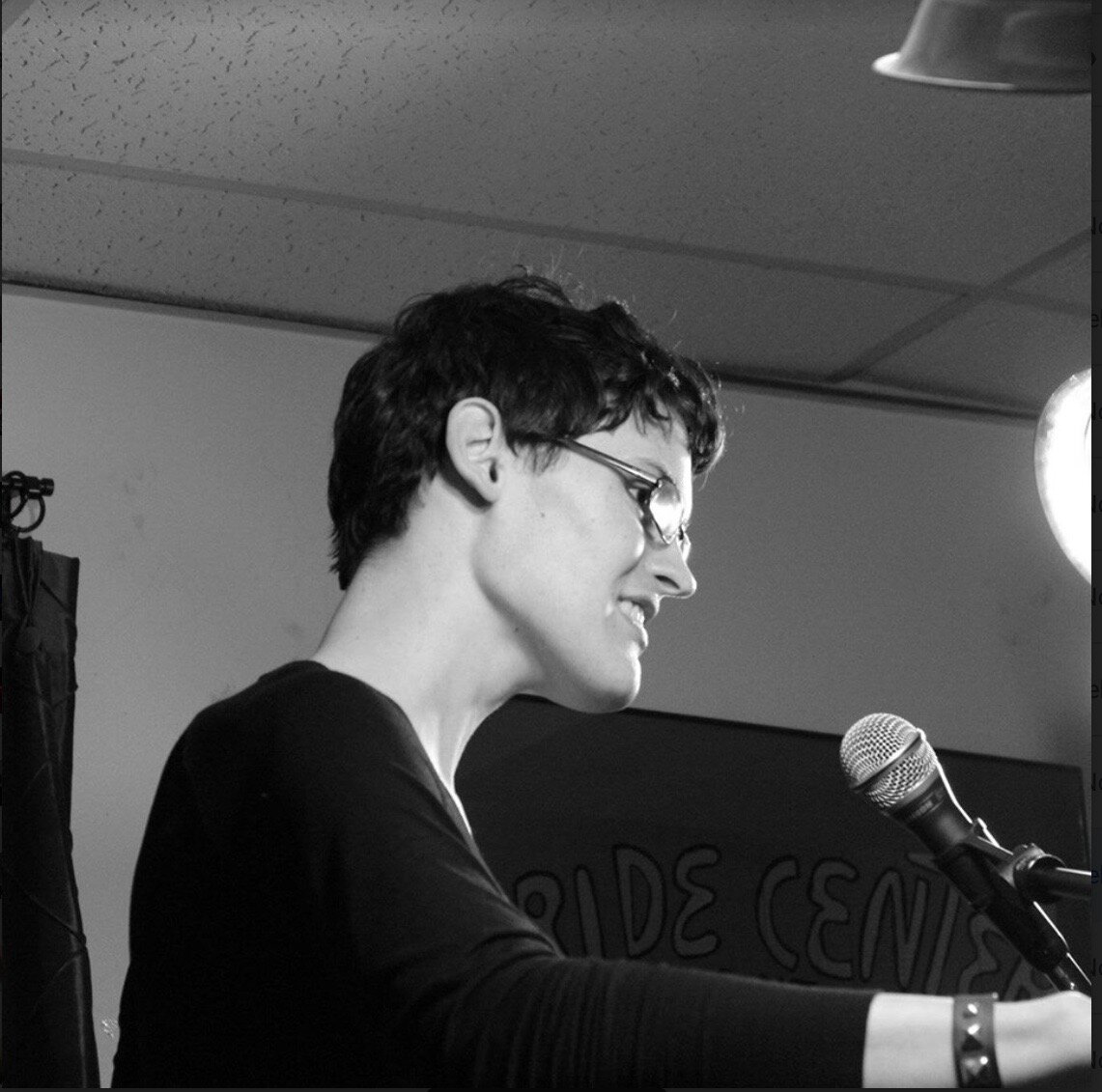 Sammie James is a comedian and story teller from New Jersey; where she hosts and produces The LGBT
showcase Queerly Comedic. Sammie also hosts the podcast All Of My Friends Are Animals and The NYC
Trans Variety show We Are Trans. She performs all over the country; including past appearances at
Cinder Block Comedy Festival, Charm City Comedy Festival and Bechdal Test Fest; and she is soon to be
your favorite disabled, nerdy, butch trans woman in comedy.
ANITA FLORES has produced and starred in videos for Buzzfeed, Univision, and Pride.com. She hosts a monthly comedy show called Party of Two. She is currently on tour with Awkward Sex and the City and has a podcast called I'm Listening where she explores different themes and pivotal moments from the show Frasier with a new guest each episode.
Robin Gelfenbien is the self-proclaimed Ambassador of Fun and an NYC-based storyteller, writer and comedian. She's a three-time Moth Story SLAM winner who has performed on PBS, RISK!, Mortified and countless other shows. She's also shared the stage with Hannah Gadsby, Trevor Noah and more.

Robin is the Creator and Host of the storytelling series and podcast, "Yum's the Word," that features her homemade ice cream cakes. The show has been named a New York Times and Time Out New York Critic's Pick. Guests have included Tim Gunn, Jason Biggs, Joy Behar and stars from "Orange is the New Black."
Sandi Marx can be seen and heard at comedy festivals and on a multitude of shows and podcasts such as Risk, Story Collider and an upcoming Moth. She is also the subject of an upcoming documentary, " The Fabulist".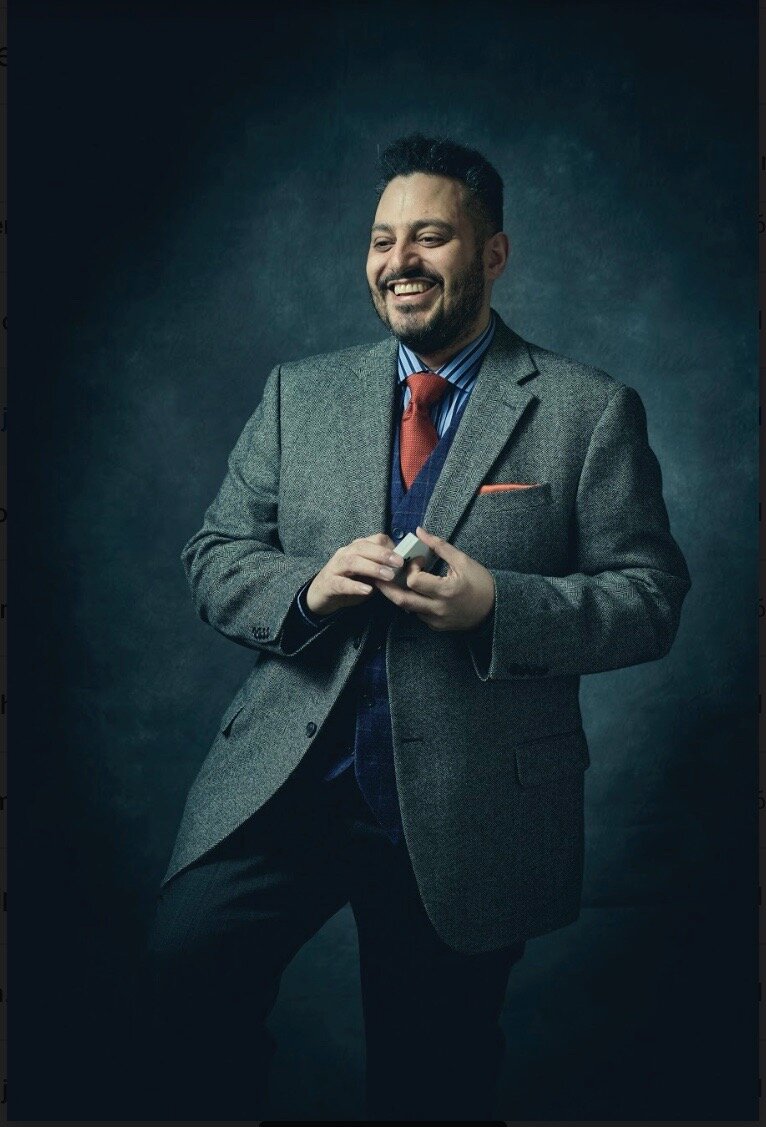 Nelson Lugo, (magician, former ringmaster, and Batman enthusiast) became a storyteller by never winning a Moth Story Slam. He is a frequent guest artist on many NYC storytelling stage shows and his stories can be heard on the Storycollider Podcast, RISK: The Podcast, as well as the EPIC PIEcast that he co-hosts with Schaffer the Darklord for NerdyShow.com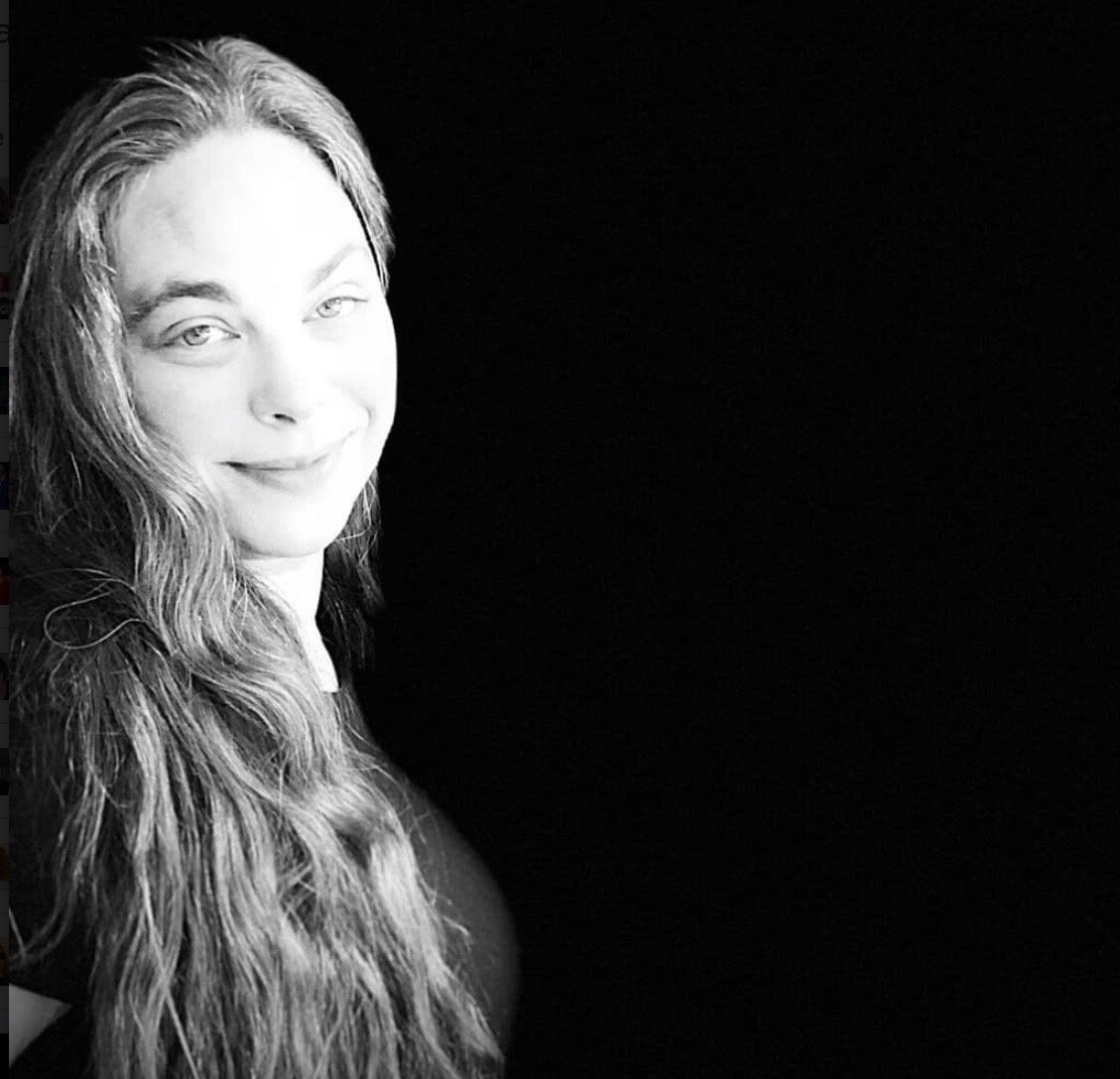 Vara Cooper is a Moth Story Slam champion, Risk! podcast alum, and winner of the 2017 National Story Slam at the National Storytelling Festival in Jonesborough, Tennessee. When Vara is not on stage, she is coaching other performers and consulting with businesses in all matters related to personal narrative...or she's knitting. Vara is owned by two Basset hounds, and her favorite color is green. For more information, visit www.varacooper.com.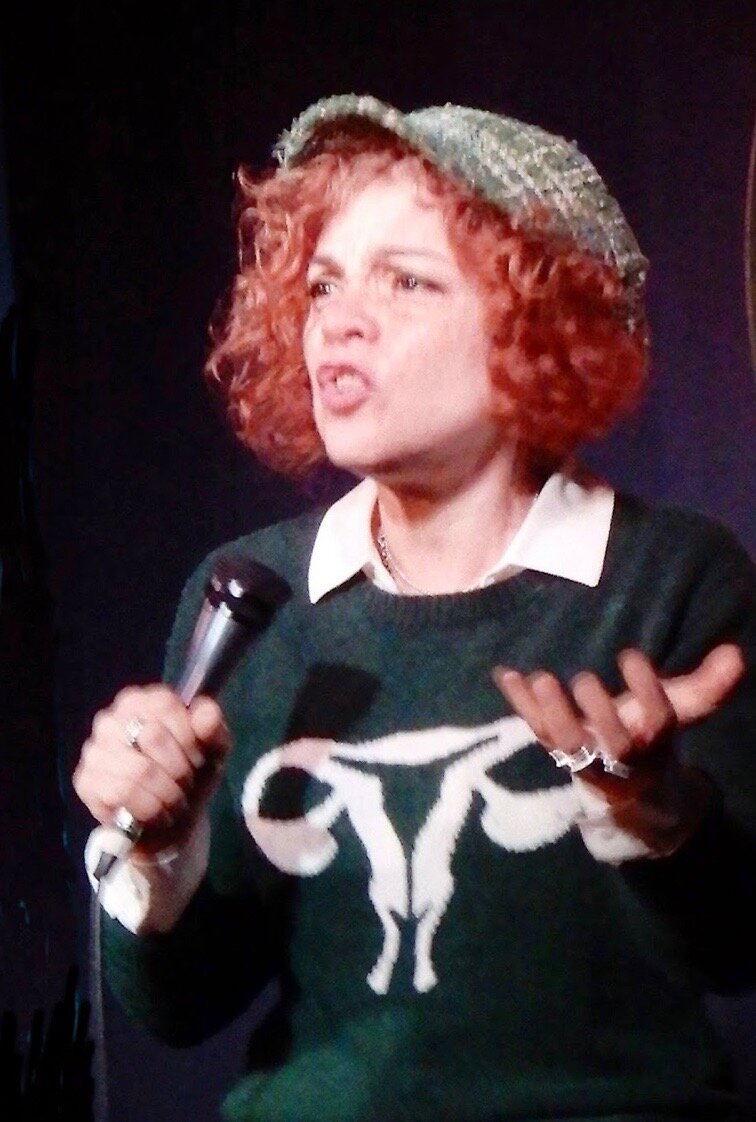 Michele Carlo has told stories across the U.S., including the MOTH's MainStage, RISK! live shows and podcast, NPR and the PBS series "Stories from the Stage." She is the author of the NYC-set memoir Fish Out of Agua, and hosts a podcast of the same name on Radio Free Brooklyn. www.michelecarlo.com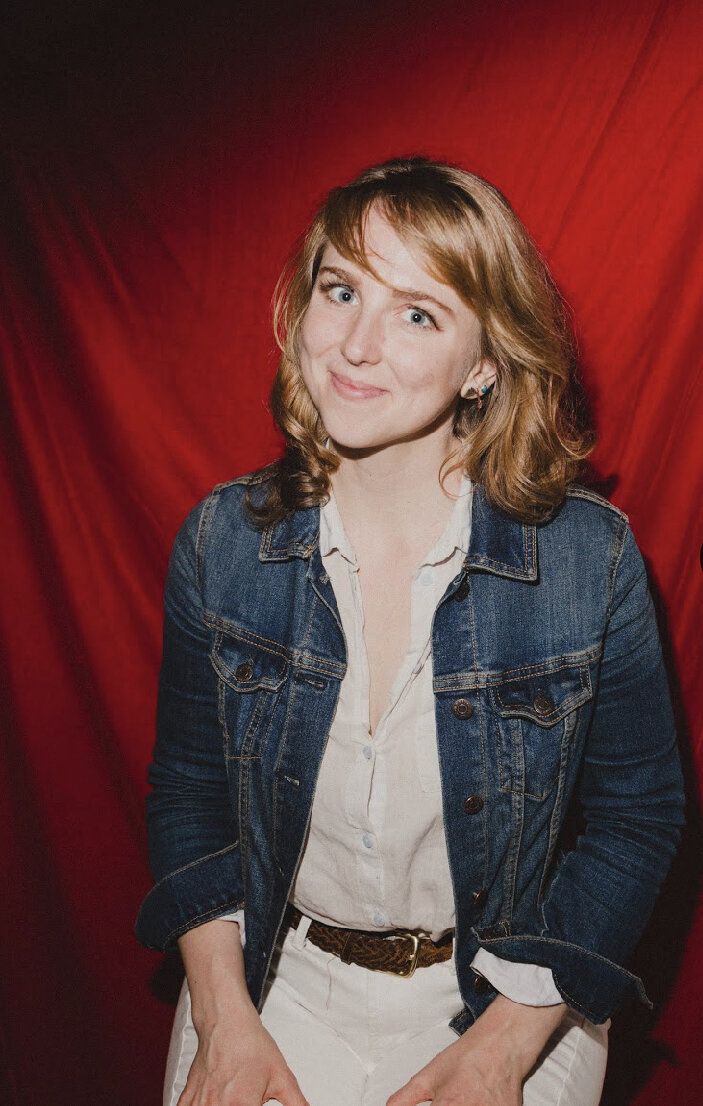 Adrien Behn is a triple threat storyteller. She is a podcaster, live storyteller, and writer. She has been on RISK! And the best of RISK! Podcast. You can also see her anywhere else someone will let her tell stories without interruption ( except for laughter, that is preferred, if not encouraged). When she is not telling stories, she can be found baking pies in her Brooklyn apartment.